Geoffrey Paschel & Varya Malina: Varya Malina shocked 90-Day Fiancé franchise fans when she chose to stay with Geoffrey Paschel after his 18-year prison sentence and many viewers are curious if she is still with Geoffrey.
Varya controversially stood by Geoffrey's side when he received a nearly two-decade sentence for assaulting his ex-partner before he met Varya and was cast on 90 Day Fiancé: Before the 90 Days. Now, many 90-Day Fiancé viewers remain curious as to whether or not Geoffrey and Varya are still together.
Russian woman Varya was caught in a love triangle with her American partner Geoffrey and his ex-girlfriend Mary Wallace. Geoffrey juggled the two women in a tedious love triangle before the season concluded.
Many viewers were then under the impression that Geoffrey and Varya had split up. However, Varya publicly and vocally supported Geoffrey during his domestic violence trial last year. Many 90-Day Fiancé fans were shocked and furious over how Varya maintained Geoffrey's innocence and insisted he should be free even after he was found guilty of a brutal assault.
Varya admitted to dating Geoffrey after Before the 90 Days, and it is likely that the couple is married. Meanwhile, Varya has given no indication that her feelings for Geoffrey have at all changed since his sentencing.
Geoffrey Paschel & Varya Malina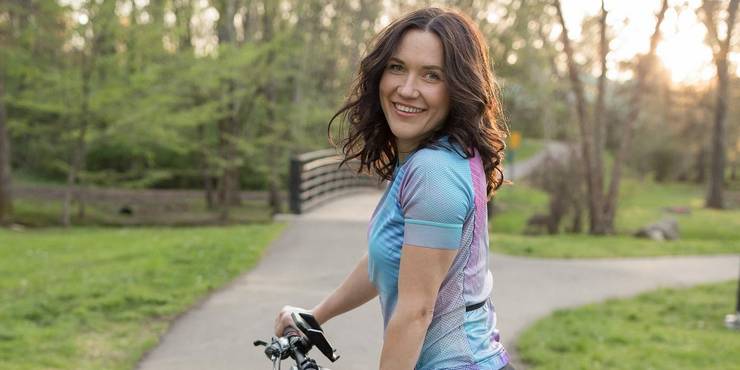 Varya discussed her emotional first visit to see Geoffrey behind bars in April and has since made it clear that she spends a fortune on visits and phone calls. Varya shared that she spent last weekend with Geoffrey's children and grandchild and shared that she couldn't wait for Geoffrey to meet his grandbaby.
Therefore it appears that Varya is still very much wrapped up in Geoffrey's life and anticipating his eventual release from prison.
Some 90-Day Fiancé franchise fans speculate that Varya is doing even better than before now that Geoffrey is behind bars. Varya is currently living in one of Geoffrey's houses and maintains his other rental properties.
This provides her with a steady income and a place to live. The Russian woman announced that she will join the U.S. National Guard to secure her citizenship after many franchise fans wondered if she would be deported without Geoffrey's support.
Varya appears to have established a comfortable life for herself in the US thanks to Geoffrey, who she only has to see via video calls and brief visits.
While she appears in it for the long haul, some 90-Day Fiancé franchise fans think Varya is actually enjoying her life because there is a chance that Geoffrey could serve a lesser sentence. The American man filed for a retrial and remains convinced that he is innocent.
Meanwhile, Varya and Geoffrey's family also stand by his side. However, the vast majority of 90-Day Fiancé franchise fans loathe Geoffrey and find it shocking that he was able to pass a background check and be cast. Many 90-Day Fiancé fans have demanded that producers provide more thorough screenings before casting violent criminals in new franchise content.
9 Movies To Look Out For In July 2022
Sherdil: The Pilibhit Saga Twitter Review
Hera Pheri 3 In Production With Akshay Kumar, Paresh Rawal, and Suniel Shetty